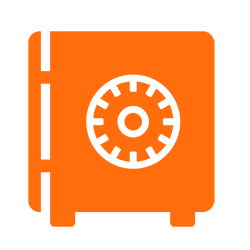 You've made the right decision choosing us for all your lock fitting and replacement services in Boksburg, we are available 24/7 for all your residential and commercial properties. Our locksmiths in Boksburg are specialists at providing reliable, yet affordable solutions for all lost keys or locked out-related problems. Additionally, besides our core Boksburg locksmith services, we offer a wide range of other security-related services. Call us today on 087 551 0611 for more information.
Expert Safe Technicians in Boksburg:
We can help fix your self if you are having difficulties opening it. Over the many years that we have been in this business, we have done quite a number of safe-breaking operations for not only standard safes, but for digital safes and cash vaults as well. Whether it is a home safe or one for a financial institution, it doesn't matter since we have the manpower as well as the tools to get the job done.
Approved Commercial Locksmith Services:
We are competent to handle all lock services. We install, repair, and replace all master key and security systems, no matter the size and complexity, and help safeguard your residential, commercial, or industrial property effectively. We also deal with coded and advance double authenticity locks. Live peaceful, trusting our reliable and effective commercial security installations.  Our team of commercial locksmiths can handle any job of industrial scale in Boksburg and beyond.
Locked-Out/Lost Keys:
We offer fast locked-out or lock key services in Boksburg. If you have been locked out of your residential home or commercial space, or have lost the keys to your car and need duplicate keys, then we have the skills and tools to assist. In the case of lost keys, we provide key cutting services and are able to make an exact master key that would open your house or car door. With many years of experience, our technicians will offer expert advice on the best way to access your property. When needed, we also safely cut the locks for vaults, safes and stores.
Lock Replacement/Fitting Services Boksburg:
Dealing with faulty, jammed, or damaged locks? With our expert lock replacement and lock fitting services, you will no longer have this problem. We offer lock repair and lock installation services as well, at an affordable cost. We can also replace or upgrade faulty or old locks and put newer and more efficient ones that offer better security- also at affordable prices.
Burglary Repairs:
If unluckily you have experienced a break in at your residential home or commercial establishment, we can be of help at reducing the chances of a similar incident happening again in the future. We offer window and door upgrading to boost security, and install terrace locks to tighten your property's defenses. We repair all damaged locks as well.
We also offer emergency locksmith services, 24 hours a day, 7 days a week.
If you have any queries or are in need of some assistance, get in touch with us for a free price quote: 087 551 0611