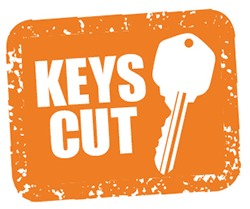 If you want key copies to your house or if you're seeking to replace a broken key then our reliable duplicate key Boksburg service is here to assist. Our centrally positioned team offers all sorts of key cutting and replacements at your most convenient time.
Lost or broken keys issues can occur at any time of day and that is the reason why our mobile team of key cutters operates 24/7 for all emergency locksmith services. With our on standby team, we offer the most reliable car key duplication Boksburg services, as well as provide onsite key copy solutions.
It is important that the key duplicates are perfectly done so that they can be able to work effectively. Through the use of our specialized key duplication and key cutting machinery your new set of keys will be perfectly cut. Our highly mobile of key cutting experts means you'll not need to wait for many hours before you gain access to your car, home, or office. Call us now on 087 551 0611 regardless of whether you have a residential or commercial property, or need expert car key cutting services.
Our key duplication Boksburg team is recommending that you have spare car or house keys and you can pass by our office for a new set of keys. Or incase you have broken your only house keys, then we are able to do key replacements at a reasonable cost. Or maybe your only key is stuck in the lock, in which case our mobile team of key cutting specialists can come, have it removed, and cut a new key set onsite.
As key cutting experts we guarantee the best results at an affordable cost. All the keys that we cut are precisely accurate, no matter the make or type. Even if you don't have a sample key that we can use, we are still able to make for you new keys just from the lock. And we can always come to you in the event you will not be able to bring the key or the lock to us.
From rekeying your property for your own convenience to master key cutting systems, our team covers it all. Looking for the best school or commercial establishment security key system? Regardless of where you are based in Boksburg, get in touch with us and we will gladly offer our reliable and professional assistance.
Some of the key duplicate Boksburg services that we offer include:
Residential keys
Car key duplication Boksburg
Restricted keys
Master key systems
Standard & double-sided keys
Get in touch with our approved locksmiths today and get a free price quotation.